Waterfront Du Nord Condominium in Sister Bay ready for 2023 Occupancy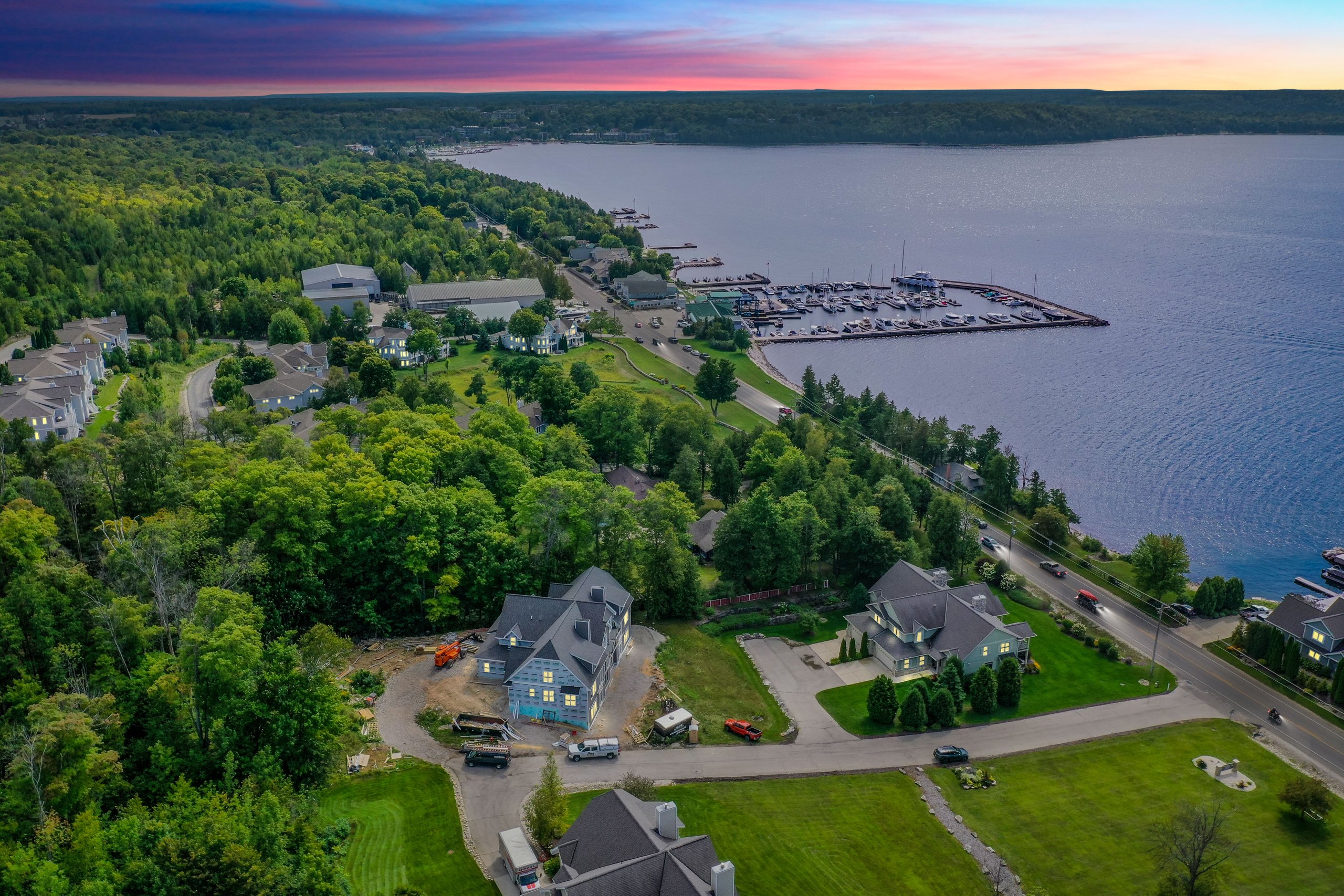 SISTER BAY, WI CONDOMINIUM FOR SALE
Waterfront Du Nord Condominium in Sister Bay
ready for 2023 Occupancy
Exciting news for those looking ahead to spending 2023 in Door County. Unit 8 of Waterfront Du Nord Condominium will be ready for your winter/spring 2023 occupancy!
WATERFRONT DU NORD DUPLEX CONDOMINIUM FOR SALE
IN SISTER BAY, WI 54234
This lovely home allows for water views over the Bay of Green Bay, giving you sunset views for a majority of the year, as well as year-round water views.
The floor plan is fabulous---three levels of beautiful home built by Van's Custom Builders, which offers a walk-out lower level, a balcony off the main floor, and another balcony off of the second story.
This home is just under 3,500 square feet, and offers four bedrooms plus a loft, an open floor plain on the main level with fireplace, and a second floor with a loft and two bedrooms. There are three and a half bathrooms and a very high level of finish. The walk-out lower level has ample natural light and a custom wet bar for entertaining. The high-end finishes include granite counter tops, hardwood floors, ceramic tile, custom cabinets, walls of windows facing the shore, stainless steel appliances and much more.
PHOTO FROM A FINISHED UNIT
PHOTO FROM A FINISHED UNIT
PHOTO FROM A FINISHED UNIT
PHOTO FROM A FINISHED UNIT
The new specifications on Unit 8 are a bit different from the unit shown above--the kitchen is lighter and you get more of a south-west view of the water, but it is very tastefully done with an excellent level of finish. The opportunities for entertaining in these homes is fabulous, with the lower level wet bar creating an inviting space for special gatherings, as well as the open floor plan upstairs which allows the kitchen to become the heart of the home as you entertain family and friends.
Waterfront Du Nord units share shorefront across the street; an area for picnicking, swimming or relaxing with a bottle of wine as you watch spectacular summer sunsets or fireworks from Freedom Festival or Labor Day weekend over the Sister Bay harbor. The location is also fantastic--you are approximately one mile from the Sister Bay hill and downtown Sister Bay, Wisconsin so a walk downtown can be an easy opportunity for exercise, where you'll have a myriad of dining and shopping choices (including Al Johnson's, CHOP, the Sister Bay Bowl and much more), as well as the popular Sister Bay beach. If you're a boater, this location is ideal---both the Sister Bay Marina and the Yacht Works Marina are close by for launching, slips and storage (best get on the slip waiting lists now!).
We are anticiping completion of Unit 8 at 2273 Du Nord Court, Sister Bay, WI 54234 to be completed sometime in late winter or early spring of 2023. Final landscaping and final concrete work will be done as soon as weather permits in spring of 2023.
It's time to start to plan your summer of 2023 in Sister Bay! Learn more about 2273 Du Nord Court, Unit 8, Sister Bay, Liberty Grove, WI 54234 here. This is a geat opportunty at a wonderful price per square foot!
Please contact me for any Door County real estate questions you may have or to plan your private tour today. Welcome to Waterfront Du Nord and Sister Bay, Wisconsin!