Door County Waterfront Condominium for Sale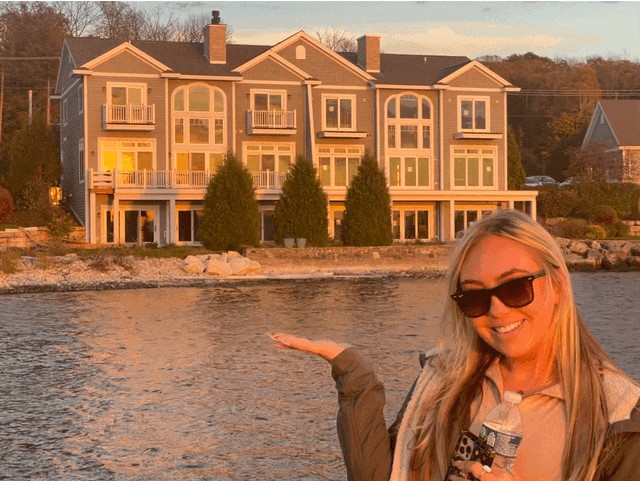 Door County Waterfront Condominium for Sale
11027 Liberty Park Lane, Sister Bay, WI 54234
If you're a regular follower of our blog, you know that we've been representing waterfront condominiums in Door County for nearly two decades.
From Nasawaupee to Ellison Bay and all places in between, we've listed and sold custom residential condominiums and hotel condominiums on the shores of the Door Peninsula for years. We've had memorable waterfront condominium sales at The Shores, Anchorage Cove, Hidden Harbor, Yacht Club at Sister Bay, Sister Bluff, Parks Edge Lake Shores, Ephraim Yacht Club, Yacht Harbor Shores and so many more beautiful places to live on the water in Door County.
We are delighted to share that we have a NEW waterfront and sunset water view opportunity in Door County, and that this is the first time a new unit has been released at Liberty Park Waterfront Condominiums in over a decade. This home is waiting for YOU.
View of a completed unit at Liberty Park Waterfront Condominiums
Our new construction unit at Liberty Park Waterfront Condominiums, Unit 6, will be a showplace that you can share with family and friends year-round on the shore in Sister Bay. This four-bedroom plus study unit features 3 full baths and 2 half baths, both a living room and great room (each with fireplaces) a gourmet kitchen and some of Door County's most fabulous year-round waterfront and waterview sunsets.
To purchase Unit 6 at Liberty Park Waterfront Condominiums at 11027 Liberty Park Lane, Sister Bay, Wisconsin, you will work with Tim Halbrook Builders, Inc. of De Pere, Wisconsin--one of Northeastern Wisconsin's most reputable builders-- through the selection process to customie your home and make it uniquely "you". Based on the timing of selection finishes, we anticipate that this home will be ready in late autumn of 2023.
You will enjoy fantastic, year-round sunsets from this site, as the sun moves from north to south over the Bay of Green Bay. Access to this home will be off of Waters End Road in the Town of Liberty Grove, Sister Bay. Although you will enjoy the proximity of being approximately 1 mile from the heart of bustling downtown Sister Bay (and there are several restaurants closer than that for walk-to-dining options), you will be uniquely "away from it all" at your new home here. Open windows will allow you to be lulled to sleep at night by the sound of the waves.
This is a fantastic opportunity for the right individual. This duplex home will be both a refuge and a showplace for you and yours--the condominium does allow pets--and along with a gourmet kitchen to help with meal preparation, this home also features a lower level great room with a custom wet bar and fireplace that opens to the shore. Your new home here will be the place that everyone wants to meet for the fireworks that Sister Bay holds for Freedom Fest (the weekend after July 4th) as well as Marina Festival (the Labor Day holiday) from the nearby Sister Bay Marina. This home is in close proximity to both the Sister Bay Marina and the Yacht Works Marina---but you don't need a boat to enjoy this beautiful home!
We would be delighted to assist you with a site-visit and to explain the selection process for purchasing this new-construction waterfront condominium for sale in Sister Bay, Wisconsin. Learn more about this listing at 11027 Liberty Park Lane, Sister Bay, Liberty Grove, WI 54234 here.
If you're looking for a waterfront condominium, a water view condominium, an inland property, a Door County farm, vacant land or a Door County business, we've been helping vacationers become owners here since 2004. Learn more about this new Door County waterfront condominium for sale or view the entire Door County MLS at moredoorcounty.com today.